Looking for an easier way to connect with our classes?
Links at the bottom of the page :)
New offerings, new growth

As we close out the summer, it feels like the perfect time to share about new specials on classes, upcoming workshops, and the many new offerings in our space.

Since we opened, we've been getting tons of requests for private classes for you and your friends! We're excited to start offering these. Learn more here!

We also heard you when you asked for customized workshops for your community, nonprofit, and corporate groups. More on these new offerings right here.

And finally, there are workshops on everything from meditation to healing shame to community organizing this month. Check them out below!
I'm having a blast building this space with all of you. See you soon!

Much love,
Charlie M. Redd
Owner + Creative Director
Haven Yoga Studio
Buy one, Get one (BOGO) Single Class Pass to share with a friend
National Friends Day Special!
In honor of National Friends Day, we just made it easier for you to convince your friends to get on the mat. Purchase a single class from August 4- August 8, and get one to share with a friend! (Discount applied during visit.)
Introductory Offer
We're also offering a special intro rate of $21 for 21 days of unlimited classes. This is a great way to practice with different teachers and build a strong, consistent practice.
If you're a current student/member, you're welcome to take part in this special - the system will only process this deal for brand new folks so email us at info@havenyogaindy.com, and we'll get you set up!
sign up today for a special introductory rate.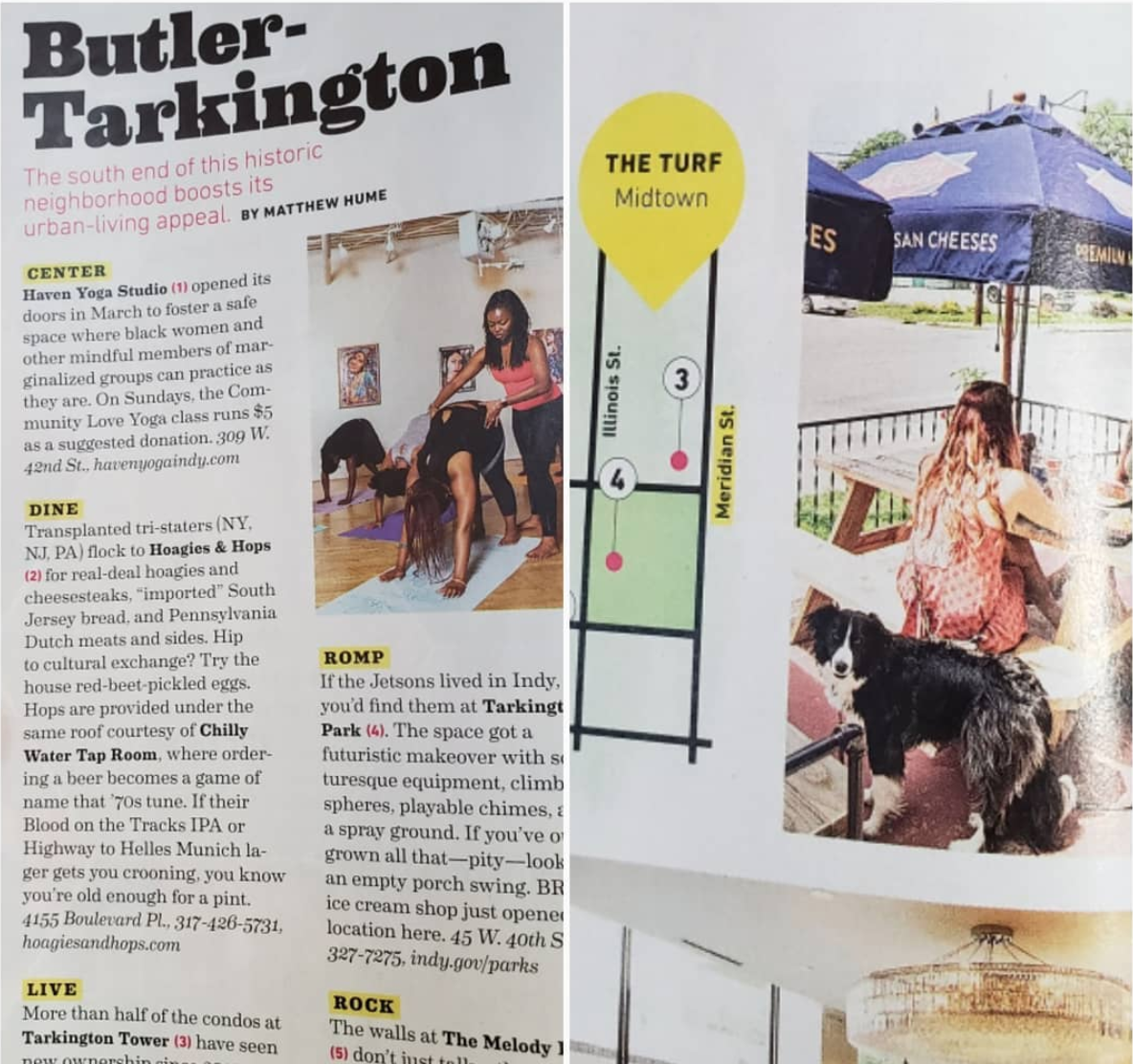 Check us out in the August Issue of Indianapolis Monthly!
Upcoming Events:
There's something for everyone this month!
...and lots more:
Need a space for your healing work?

We're opening our 800 sq. ft. space to massage therapists, Reiki practitioners, and all healers. If your, interested in using our space for your services send us an email at info@havenyogaindy.com.